Customised development of immunoassays and analytical solutions
We offer custom developments of immunoassays and analytical services for the detection and/or the quantification of your specific molecule.
CUSTOM IMMUNOASSAYS DEVELOPMENT: we offer very flexible services that can be a feasibility study au or a complete development with validation and delivery as a ready-to-use test kit. Depending on your needs, we can also offer you a transfer of the method into your laboratory with training of your analytical team.
ANALYTICAL SERVICES: they are performed using our own ELISA or SRID kits, using one of our proprietary method (SRID, ELISA, HPLC) or using a commercial kit if available. Depending on your needs, we can also develop and validate a specific analytical method.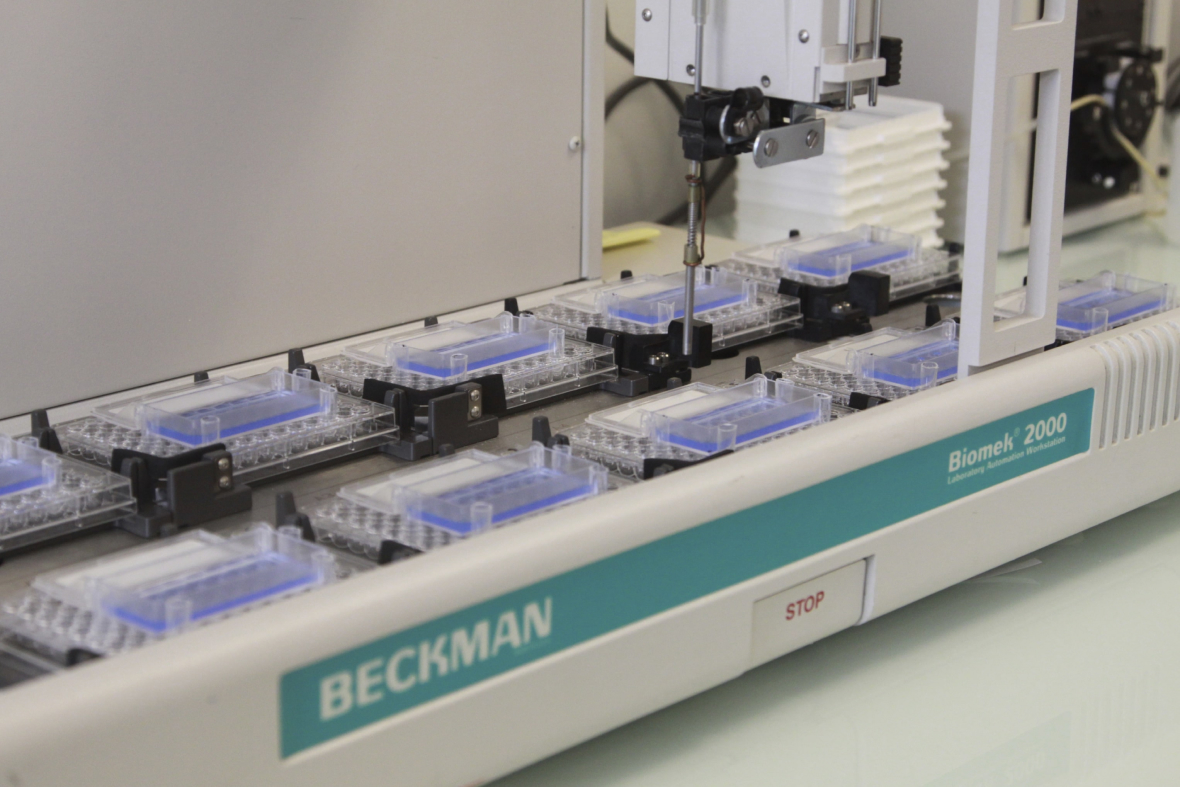 ANALYTICAL SERVICES – BIOCHEMICAL SERVICES
Dairy & Animal proteins
Detection / analysis of gelatin
Determination of milk protein concentration by SRID Single Radial Immuno Diffusion (also know as SRID or RID method) is the method of choice for the determination of milk proteins concentration in a large panel of samples. We can perform measurement of animal proteins...
read more
Detection / analysis of gelatin
Detection / measurement of bovine gelatin in powders or capsule of gelatin using ELISA test Assays are performed using antisera specific to the bovine gelatin in the ELISA technology. The detection limit is 1% bovine gelatin. Do not hesitate to contact us in order to...
read more
The ELISA uses a polyclonal antisera. The limit of detection is 1 ppm of gelatin in washwater. This ELISA can be applied to other matrix. Please, contact us to obtain a price quotation.
read more
Please fill in this form to contact us.